Mental and physical damage is expected when you lock eyes with your passion. Nothing in this world has ever come easy and in the springtime of 2016, the largest task I've ever faced would meet me and walk me to the exit sign of the world.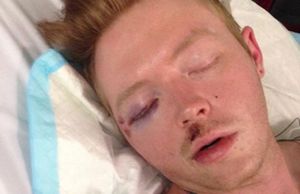 March 9, 2016 Jacksonville, FL. We had been on tour with our friends in Saving Abel and as most know or most will soon learn Shallow Side has never been the 'take it easy' type of group. We've lived, loved, lost and found ourselves in the hardest of ways. This day, in particular, came on an off day on the beach where the sun and Knob Creek would become my own worst enemy. 
Well, let me back up, first off, I'm my own worst enemy. Secondly, I know my weaknesses and exploit myself for mine and others gratification. 
With the weather in perfection and the drinks heavily flowing I found myself searching for a familiar face as I crossed bars and streets. Then, all of a sudden I came to. In the puddle of blood my face was laying in I could hear Heath saying 'Boat, hey man! Look at me, can you hear me!?' 
I opened an eye to see the blood dripping from my nose and ear. Blackout. The second time I opened my eyes I was in a hospital emergency room.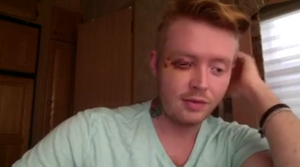 It seemed exactly like a movie because the second I came to in the first emergency room I zoned in on the phrase 'swelling, and trauma unit stat. Bam! Blackout. A third time I woke up in the ambulance as they are trying to keep me awake explaining I've had a severe skull fracture and brain hemorrhage. The only words I could muster up were, 'am I going to make it'. Reading the room is a talent I have. Far greater than any other ability I've been blessed with and that night, the silence needed no talent. It said everything without words. They had no clue. 
They'd scan my cat a few times more and continue to wake me in trauma 1 as other patients came in. Limbs missing and blood-curdling screams would ring out as if the nightmare had become all of our realities. The humans that work in first response are more than the rest of us and that's a fact. \
After two days in the ICU I walked out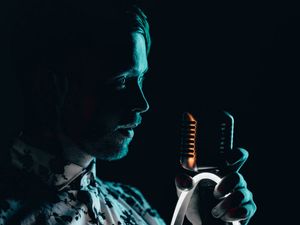 of the hospital on my own and made my way home to Nashville where I'd spend another month terrified of doors, sharp objects, countertops as well as the ever-daunting question would I be able to perform again. Touring as much as we have I've been lucky enough to meet some real heroes that went through some extremely difficult situations in the military. A lot with similar injuries. TBI was my diagnosis and I found comfort with combat heroes who would explain things will be different for a bit but you'll find yourself again. 
I went through that difficult couple of months with extreme headaches and flashbacks that made sleep impossible and conversations difficult to follow. Continuing to push through we hit the road again and I never revisited the situation until we hit the studio with Elvis Baskette. The riff was there the chords progression screamed triumph and I felt it was my duty to explain in song that life will inevitably take us all. What will we do with the time that's allowed? Strip down, fully exposed balls to the wall. That's the only way to make things work. Pure and wholeheartedly, because when it's all said and done this will all have made no difference unless you start sounding off your own alarm!